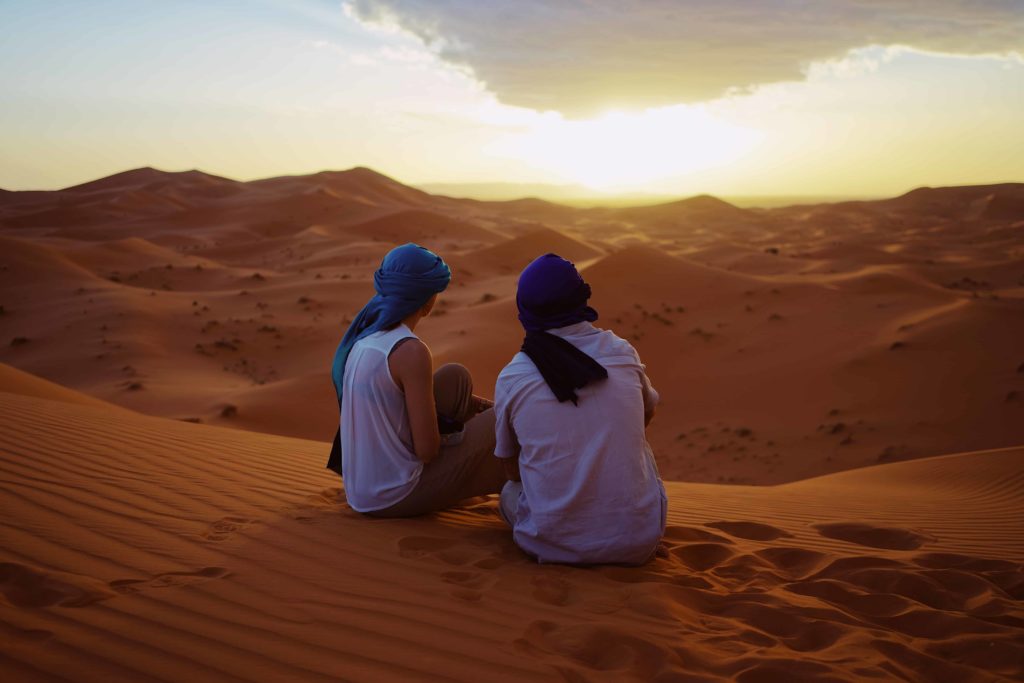 You are welcome in morocco marrakech desert trip 2 days from Marrakech  itinerary is a private  desert  tour  which takes in a desert trip from marrakech to merzouga desert through the high atlas mountains, Dades gorges and merzouga  to Fes  .  Marrakech desert tour 2 days, can also be to Zagoura desert or Lanhamid  which are  maybe closer than Merzouga.  During our marrakech 2 days desert tour we will visit, Ait ben haddou  the UNISCO WORLD HERITAGE in Ouarzazate, Atlas studio for making movies, Dades  valley, Rissani and merzouga desert where you will spend the night at the luxury camp under stars between the dunes. 
 2 days tour from marrakech OVERVIEW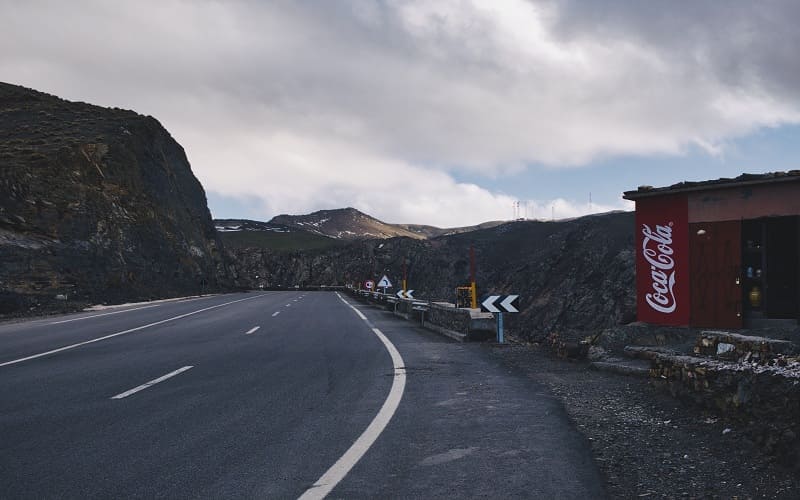 Saha tour is a  Travel Agency in Fes present a unique tour, which is Fes desert tours 2 days back to Fes. Where we will pick you up from Fes towards the desert via the Atlas Mountains; to spend the night in our desert camp, and enjoy the sunrise with a camel trek, then you will go back to Fes for a magical overnight in the desert join us and make the dream come true.
2 Days tour from marrakech  DESCRIPTION
Day 1: Marrakech – Erg Chebbi- Todra Gorges- Kasbah taourirt- Merzouga.
Travel agency in Fes present Marrakech desert tours 2days to Fes tour that will start early in the morning at 8, by our driver picking you up from your accommodation toward the desert.The first day of Marrakech desert tours 2days to Fes tour will begin early in the morning by picking you up from your accommodation in Marrakech, then we will begin our enjoyable drive by watching the various sceneries like the high Atlas Mountains , Tizi N Tichka and other Berber villages.The trip of Marrakech desert tours 2 days to Fes will take you through the Todra Gorges which is very famous among hikers. You will have the time to do some hiking to discover the fascination of nature, as well as Kasbah of Taourirt which is a worldwide heritage site, you can explore as well as capturing some pictures of the ancient southern architecture.Our Marrakech desert tours 2days to Fes will take you to Erg Chebbi dunes. Where you will have an hour and half camel trekking trip, towards the camp. Upon your arrival to the nomadic tent, you will relax and enjoy the silence of the flawless Sahara. The dinner will be served in under the starry night in the camp, which will mark the end of the firdt day of our tour Marrakech desert trip 2 days to Fes.
Day 2: Merzouga- rissani – Azrou- ifrane- Fes
The second day of your Marrakech desert tours 2days to Fes will begin early in the morning to watch the sunrise, then you will go back to the hotel on camels to shower and have breakfast. Afterwards you will begin your drive towards the imperial city Fes while passing by Rissani, where you will have lunch in a local traditional restaurant.Then you will pass by the Middle Atlas, as well as the famous town Azrou with its Cedar forest, not to forget Ifrane with its unique architecture in addition to the fresh natural atmosphere.On Marrakech desert tours 2 days to Fes and upon your arrival our driver will drive you to the old Medina to do some shopping or wonder around, or if you prefer to go to your accommodation it is up to your plans. The end of our desert trip from marrakech 2 days  Do not hesitate and join us through this adventure 2 day sahara desert trip.
 What included in this  2 days trip from marrakech to fes 
Private driver/guide who speaks English.Camel rideIn the desertNight in desert camp Hotel Comfortable or riad Accommodation Breakfast & dinner included ,Bottle of water.