Road to Casablanca- 9 days
Day 1: Casablanca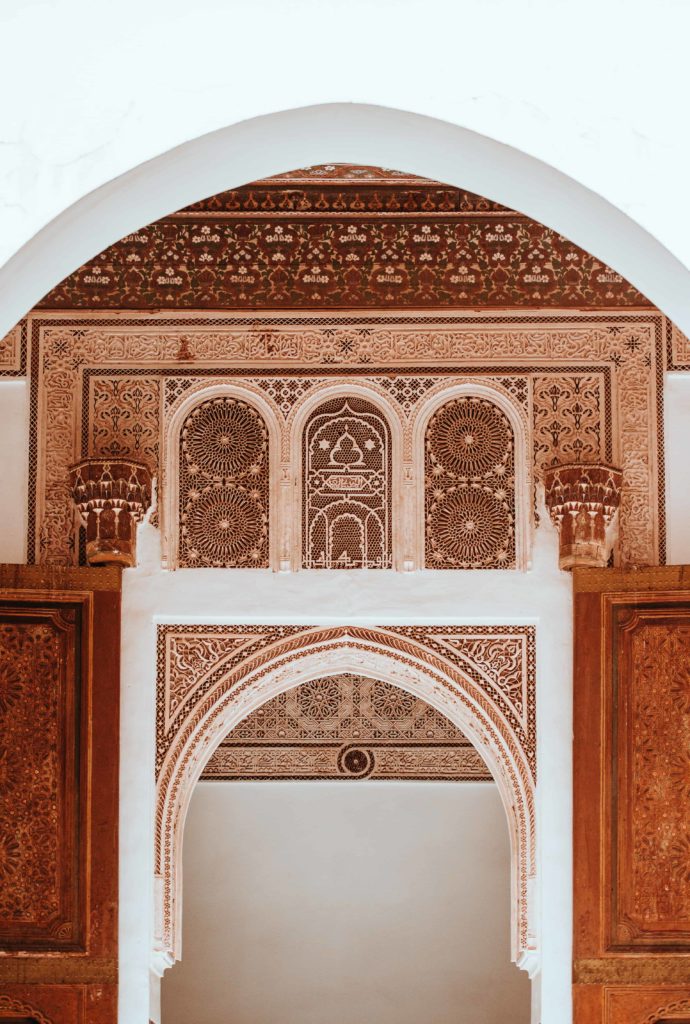 Upon landing in Casablanca air terminal you'll be met and moved to our Riad. The remainder of the day is at recreation. Overnight: Casablanca
Day 2
Marrakech City Tour
Casablanca – Marrakech. At the beginning of today after breakfast we head to Marrakech to meet the remainder of the gathering before setting out on a guided city voyage through Marrakech. Inside the rose shaded Medina dividers is a tangle of winding roads and back streets that open onto verdant gardens and clamoring souks. At the core of the medina is Djemaa El Fna, the city's overflowing commercial center and overshadowing it, is the renowned Koutoubia Mosque, the tallest structure in the city.
Overnight: Marrakech  |  Breakfast, Dinner are included
Day 3
Ait Benhaddou – UNESCO World Heritage Listed
Marrakech – Ait Benhaddou – Ouarzazate. Withdrawing the city at the beginning of today we traverse the fields of haouz and arrive at the incomparable High Atlas mountains. Moving over the go of Tizi n Tichka, we stop for lunch and afterward proceed onwards with incredible perspectives over the Mountains and valleys to Ait Benhaddou. This mind boggling antiquated strengthened Kasbah was worked for safeguard purposes high on a slope and is an incredibly all around protected medieval city which has broadly highlighted in numerous blockbuster motion pictures, including Gladiator and Laurence of Arabia as its magnificence is inconsistent to some other invigorated kasbah in south Morocco. Carrying on we proceed with south to the Hollywood of North Africa – Ouarzazate (articulated war-zazat). Ouarzazate is well known for being the taping area for some other Hollywood blockbusters and popular TV shows including James Bond – The Living Daylights, The Mummy and all the more as of late Game of Thrones.
Overnight:  Ouarzazate |  Breakfast and Dinner are included
Day 4
Ouarzazate- Merzouga: Camel Treck in Sahara
Ouarzazate – Todra Gorge – Merzouga (Sahara). Toward the beginning of today we start our voyage into the Sahara with a mixture of palm trees, rose fields and heavenly chasms. Going from Ouarzazate, there is a probability of visiting the kasbah Amherdhil in Skoura before observing the rose fields and arriving at beautiful Todra Gorge. Encompassed by transcending vertical limestone bluffs arriving at statures of 1000ft, it is known as Morocco's Grand Canyon. The appeal of Todra lies in its changing hues as the sun gradually moves from east to west. After time to meander through Todra we hit the street again for Merzhouga – our base before we head into the Sahara. Contingent upon the season, go through the early evening time unwinding and swimming before moving on board our camels for a unimaginable trek into the Sahara Desert to watch a delightful nightfall and go through the night at our remote Berber Camp, settled among the transcending ridges of Erg Chebbi. We appreciate nearby nourishment, music and an astonishing evening outdoors in the Sahara.
On the off chance that you would lean toward the solace of a lodging with en-suite offices tonight, decide on our Sahara inn elective at no extra cost. Kindly let us know your favored alternative at the hour of booking.

Overnight: Berber Camp  |  Breakfast, Dinner
Day 5
Merzouga-Fes
Merzouga (Sahara) – Fes. Withdrawing early, we move back on our camels landing for a genuinely shocking dawn. In the wake of sprucing up and breakfast in Merzouga we're back out and about heading for Fes. It's a lengthy drive today anyway there is a great deal to see in transit. We'll go through cedar woodlands loaded with Barbary Macaque monkeys on our way through the Moyen Atlas mountains. Just before Fes we stop at Ifrane – a wonderful town frequently compared to a Swiss Alpine retreat. En route we likewise begin to see our first look at Morocco's roaming Berbers – traversing the mountains and regularly remaining in make move tents as they head to their next goal. We land into Fes in the early night.

Overnight: Fes  |  Breakfast in included
 Day 6 :
Fes Sight seeing
Fes is the most seasoned and biggest medieval city on the planet and its medina is a discord of smells, sights and sounds. Toward the beginning of today we appreciate a guided voyage through Fes el Bali – the old walled city. This captivating medina is a veritable hare warren of 9400 rear entryways that regularly finish with impasses – so make certain to remain nearby to the gathering! We likewise visit the color pits and tanneries before lunch in the medina. The rest of the day is at recreation – why not participate in a discretionary Tagine Making Class or a night of Moroccan excitement and nourishment at an eatery nearby (both payable locally).

Overnight: Fes  |  Breakfast
Day 7
Volubilis-Meknes
Fes – Volubilis – Meknes – Rabat. Withdrawing Fes toward the beginning of today we visit the intriguing UNESCO recorded Roman remains of Volubilis, which go back to AD40. Proceeding on we stop at the Imperial City of Meknes, which wound up known as the Versailles of Morocco because of its amazing structures and expand landmarks. After lunch and some extra time our last stop of the day is Rabat – Morocco's capital where we stop and enjoy our rest there.

Overnight: Rabat |  Breakfast
Day 8
Rabat – Casablanca
Rabat – Casablanca. At the beginning of today we take a guided voyage through Rabat and visit a portion of the capital's features, including the amazing Chellah – a necropolis and complex of old, medieval remnants, the Royal Palace and the Mausoleum of Mohammed V. After lunch we keep on Casablanca where we visit the Hassan II Mosque, which has the tallest minaret and is the third biggest mosque on the planet – it can hold 25,000 admirers at any one time. After our visit to the mosque we bid farewell to our kindred travelers proceeding to Marrakech and register to our inn in Casablanca.

Overnight: Casablanca |  Breakfast
Day 9
The end of our tour
Sunday. Casablanca – Our amazing tour of Morocco ends today after hotel check out. Inclusive in the package,  you will  be driven to the airport to take your flight
Breakfast
Included in 9 days tour from Casablnaca to Casablanca:
8 nights at the Hotels/Riads
Breakfast and dinner
Camel Trek
1 Night at the desert Camp
Private Air condition Car with Multilingual driver/Guide
Sundboarding.
Excluded:
Dinner in Marrakech, Fes,Casablanca and Rabat
Flight thicket
Assurances
Monuments thickets