6 days tour from casablanca is a private tour from casablanca to marrakech via merzouga desert, which means you are the only one who will be in this tour and you will not share it with anyone.  6 Days Tour Casablanca Sahara Desert, discovering ,fes, Rabat, Chafchaoun, Merzouga the desert, and camel trekking in the sand dunes. See great landscapes and discover new places. With this 6 days Casablanca tour, you will be totally happy with the experience you are going to have.  maybe its short trip but it covers most of morocco especially sahara desert in Merzouga that many tourists dream to visit one day. Its one of the bet morocco tour from casablanca to marrakech.
morocco tour from casablanca 6 days 
6 day tour from Casablanca 6 days in Morocco, Desert tours from Casablanca, Sahara Morocco tours, Desert trips from Casablanca, Holiday Tours In Morocco, Morocco tours. This is a wonderful highlights tour which offers the best of Moroccan landscape, history and culture.
 6 days desert tour from casablanca
If this tour from casablanca 6 days did not meet what you are looking for , please contact us and we will be happy to customize it for you by adding other cities, shorting it or extend it.  6 days trip from casablanca is for all kind of tourists. Families with  children, Couples, Singles, friends and groups. 
Day 1: CASABLANCA – RABAT – Chefchaouen
Our 6 Days Tour from Casablanca Sahara Desert start  in the morning with a pickup from your hotel.trip start from Casablanca  to tour Chefchaouen through Rabat, Rabat stands by Hassan II Tower, the old Medina, and the Mausoleum Mohamed V. This city is to be an imperial Moroccan city with a UNESCO World Heritage Old Medina. Trek morocco desert tour private Drive through the breathtaking landscapes of the the fertile costal plains, Continue the road until you arrive in The region of the Rif Mountains which is the heart and location of the quiet blue and white washed city of Chefchaouen. Once you enter the Rif Mountains and see a dramatic entrance of a wide set valley full of blue-washed buildings, you will recognize Chefchaouen. Get settled at Dar Terrae, an Andalusian-style guest house.
Day 2: ChEFCHAOUEN – MEKNES – VOLUBILIS – FES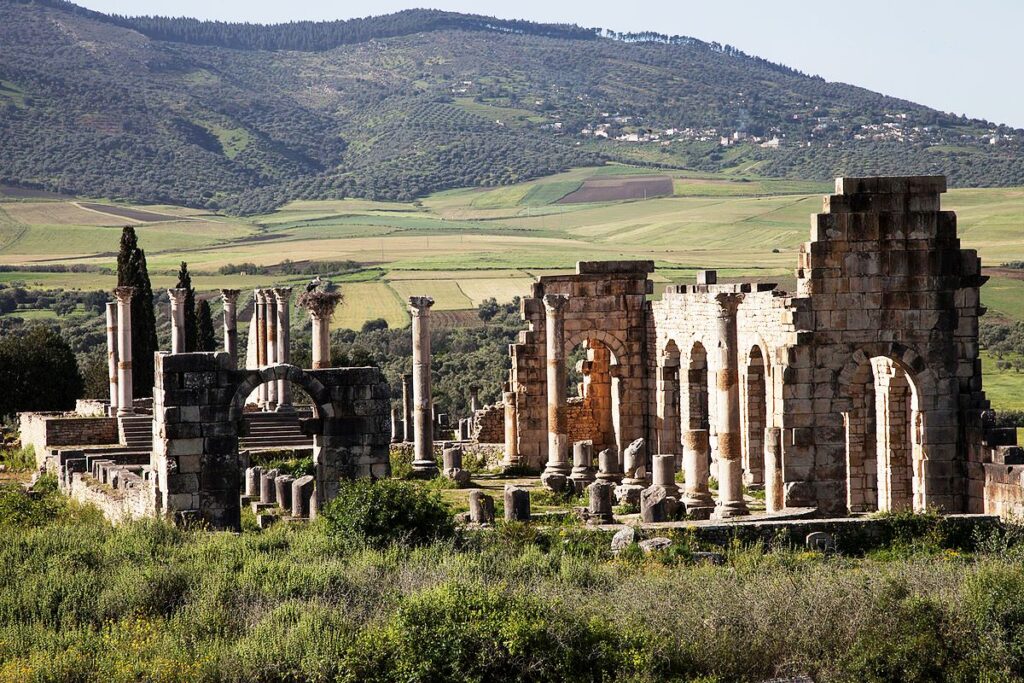 Departure  in the morning to leave Chefchaouen for Meknes city. Bab El Mansour, Moulay Idris Zerhoun, and more are historical spots that Meknes is famous for, and which we'll certainly see after lunch. Proceed the drive to a Roman ruin of "Walili" -Volubilis-, great ruins with a stunning scenery that will grape your attention when you are about to explore them. To spend the night, we'll proceed to Fes.
Day 3: Exploring Fes
Guided Fes city day trip at the old Medina that has plenty of narrow streets and stores. We'll walk in there while you observe and take photos of the corners, and the simple and small details that made it a UNESCO World Heritage spot. Take your lunch and made your way to see historical constructions such as the University -Al Quaraouine-, the Royal Palace, and the Bou Inania Quranic School. Stay the night at the hotel/Riad.
Day 4: FES – AZROU – MIDLET – ZIZ VALLEY – MERZOUGA (Erg Chebbi Dunes)
Commence the trip in the morning to leave Fes for a drive through three of the middle -Atlas- villages, the valley of Ziz, and Merzouga. A stop at the Switzerland -Ifran City-, another at Azrou, particularly at the cedar forests that are famous for the Barbary Apes so as to feed them, and for lunch at Midelt. Pass by the panoramic valley- Ziz- on the way to Merzouga Desert-. Experience climbing in the top of the camels to ride over Erg Chebbi camp at the high dunes watching the sunset and getting ready to spend a night in the desert  camp.
Day 5: MERZOUGA – TODRA GORGES – DADES VALLEY
When the sun is rising at the top high dunes, it creates a magical scenery worth to wake up earlier to observe it. Take your breakfast and go with the camels to the hotel for a shower and then continue to Todra Gorges. They are spectacular limestone river canyons to discover and appreciate its beauty. Stay the night in the arrival at Valley of Dades.
Day 6: DADES VALLEY – AIT BEN HADDOU – TIZI N'TICHKA PASS – MARRAKECH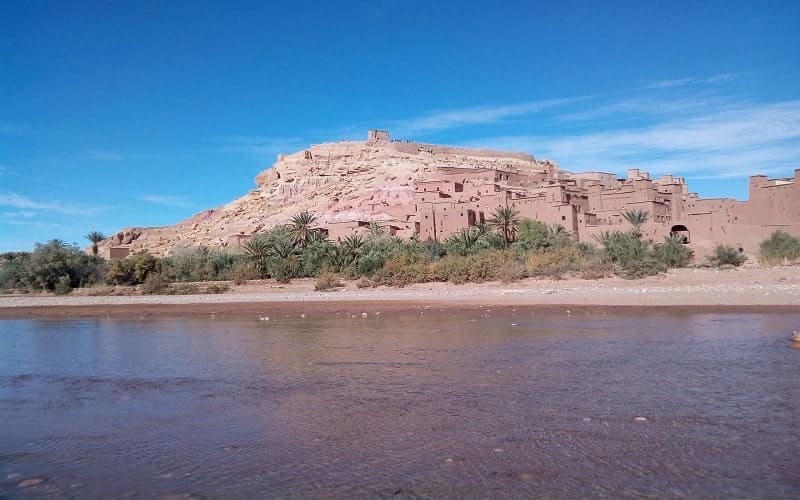 Take your breakfast with a short ride over the Dades Gorges before start driving to Marrakesh. We'll be driving through the thousand Kasbah's route to Ouarzazate, and then continue to see the rose Valley situated at Kelaat M'gouna in which the pure cosmetic products such as the rosewater are produced from the roses. Lunch will be at Ait Ben Haddou, which is a well-known castle that was belonged to the Glaoui Pasha. A discovering visit to the Kasbah followed by a drive toward the pass Tichka and the Atlas Mountains to end the tour at Marrakesh. Our professional tour driver will pick you wherever you wanted to go at the end of the  6 days desert tours from casablanca.
For more information, please CONTACT US