sahara desert tours from Fes
morocco private tours
tours from fes
5 days tour from fes to desert end in Marrakech (fes to marrakech desert tours)
Day 1: Day Tour from Fes- Desert (Marzouga) and Marrakesh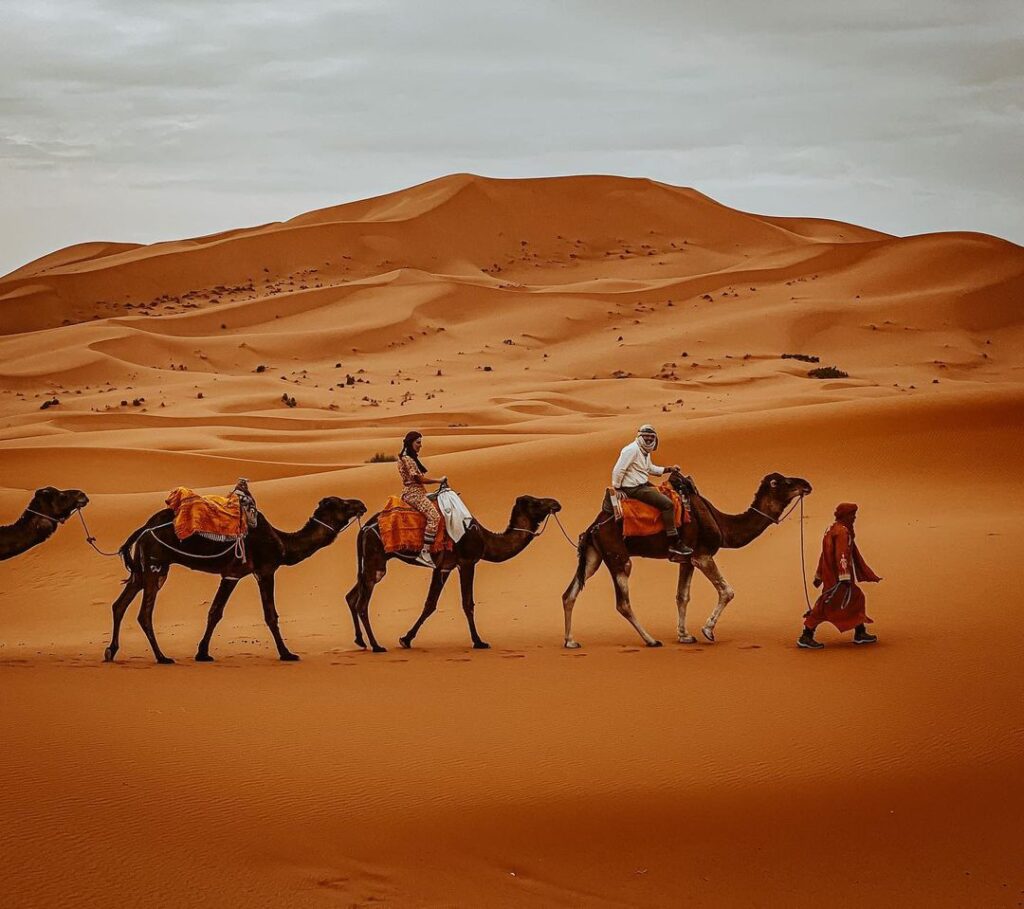 5 days tour from fes. Middle  Atlas Mountain to see the lush vegetation, especially Morocco famous Cedar Forest of monkeys and wild nature. We will get to see the surrounding landscape and landmarks. We will observe the Midelt which considered the capital of apples  then passing through the Ziz Valley. We will then journey to Merzouga where our Camels will be waiting for us to take us in a journey in the middle of desert with professional Camels man to see the sunset. We will stay for the night in the camp which located in the heart of Desert  to continue the next day. We will be served dinner and enjoy fun, food, and fellowship. fes desert tours.
Day 2: Merzouga Desert and Camel trekking
sahara desert tours from Fes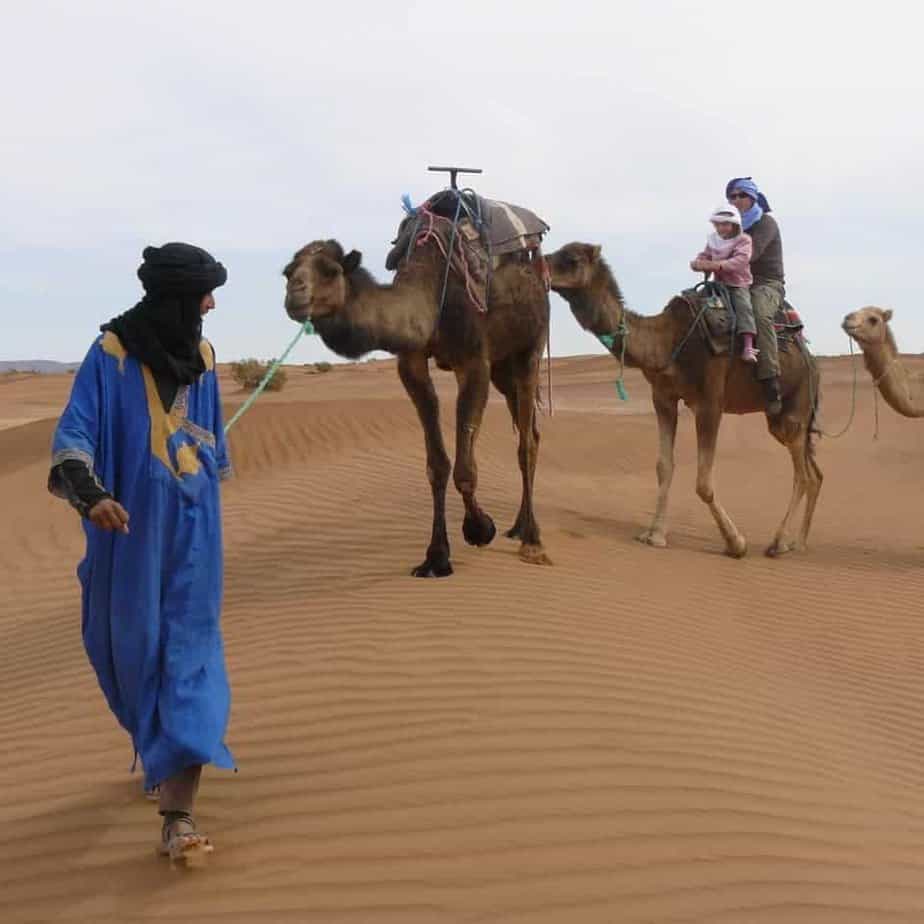 In the morning we will get up early to watch the sunrise. We will then head back to our raid to take a fresh shower then have  breakfast. After breakfast we will meet with our tour guide and driver who will inform us of our day's activities. We will then head to the Merzuga Desert by care or Camels, along with our tour guide. In the desert, we will get the experience of observing the nomadic life styles. We will also get to take pcitures of their life styles. As an experience, you will get to have lunch at the nomadic tent, which is optional. We will have the option to eat at a restaurant nearby.  After we will visit Khamlia village to enjoy music and indulge in their lifestyles. We will enjoy the sunset then have a delicious local meal, At the evening we will go back to the hotel in Marzouga. fes to marrakech desert tours.
Day 3: Merzouga- – Dades Gorges
After breakfast we will head toward Dades Gorges to view historical monument and landmarks where we will then head to Ouarzazate to go on a wild adventure experience.  We will spend the night at a hotel in the Ouarzazate  where we will be provided with fine dinner. We will have the option of having leisure time.  fes to marrakech desert tours
5 days tour from fes to desert end in Marrakech
Day 4: Dades Gorges -Ouarzazate-Marrakech
We will have breakfast then start our journey passing by Kalat Magona which knowns by Roses Festiva, also Ouarzazate city where we will visit Studios for making movies and Ksar Ait Ben Haddou which considered the Unesco World Heritage. After that, we continue to Marrakesh passing by High Atlas mountains and Tizi-N-Tishka. We get to Marrakesh at the evening.  5 days tour from fes to desert end in Marrakech
The overnight in the hotel in Marrakesh. fes to marrakech desert tours
Day 5: Marrakech
After breakfast will visit major attractions and the famous Jamma El Fna Square, and the Kotubia Mosque, Majorille Garden, Royal palace with our local guide. The end of the tour at your Hotel/Airport.
What is included in the package? 5 days tour from fes to desert end in Marrakech
sahara desert tours from Fes
* Free shuttle all inclusive
* Free breakfast and dinner
* Multilingual tour guide and driver
* Camels and a Trail vechile
* 1 12 case water
* Free visit to public facilities
What is not included? 5 days tour from fes to desert end in Marrakech
* Airfare
* Visits to private properties/buildings
* Lunch expenses
* Arts and crafts items
For more information, please contact us