Marrakesh – Fes (3 days)
Marrakesh to Fes abandon visit 3 days from marrakech is perfect to join both supreme urban communities and Morocco Sahara betray in 3 days by means of Merzouga and Erg Chebbi hills with camel trekking. marrakech desert trips
Highlights  3 days from marrakech
Marrakesh's heady sights and sounds will dazzle, frazzle and enchant. Marrakesh is one of the Moroccan treasures. Marrakesh has its own vibe you will fall in love with and it's generous for travellers.
Aït Benhaddou is a famous castle (ksar in Arabic) along the former caravan route between the Sahara and Marrakesh. Aït Benhaddou has been a UNESCO World Heritage Site since 1987. Several films have been shot in Aït Benhaddou such as Kingdom of Heaven, (2005), Gladiator (2000), Alexander (2004) and many more. marrakech desert trips
Dadès Gorges (Dadès Valley) is a wonderful series of rugged wadi gorges carved out by the Dadès River. Enjoy the best of a Moroccan nature with amazing views. The southernmost gorges are known for extensive production of roses, used in the production of rose water.
Merzouga is known for its proximity to Erg Chebbi, a Saharan erg, and it is, for this reason, a part of the itineraries of many tourists visiting Morocco. You can visit Sahara desert, enjoy your memorable time there and stay overnight in a cosy desert camp.3 days from marrakech
Ziz Valley provides a spectacular sight: a dense canopy of palms wedged between ancient striated cliffs, which date to the Jurassic period.
Cedar Forest full of cedars, some more than 400 years old, grow to heights of close to 200 feet and cover some 320,000 acres on the slopes of the Middle Atlas, the High Atlas, and the Rif at altitudes between 3,940 and 9,200 feet. Cedar is much coveted by woodworkers, particular makers of stringed musical instruments. marrakech desert tours
Fes was the capital city of modern Morocco until 1912. The city has two old medina quarters, the larger of which is Fes el Bali. It is listed as a World Heritage Site and is believed to be one of the world's largest urban pedestrian zones (car-free areas). 3 days from marrakech
Day 1: Marrakesh – Ouarzazate – Skoura – Gorges du Dadès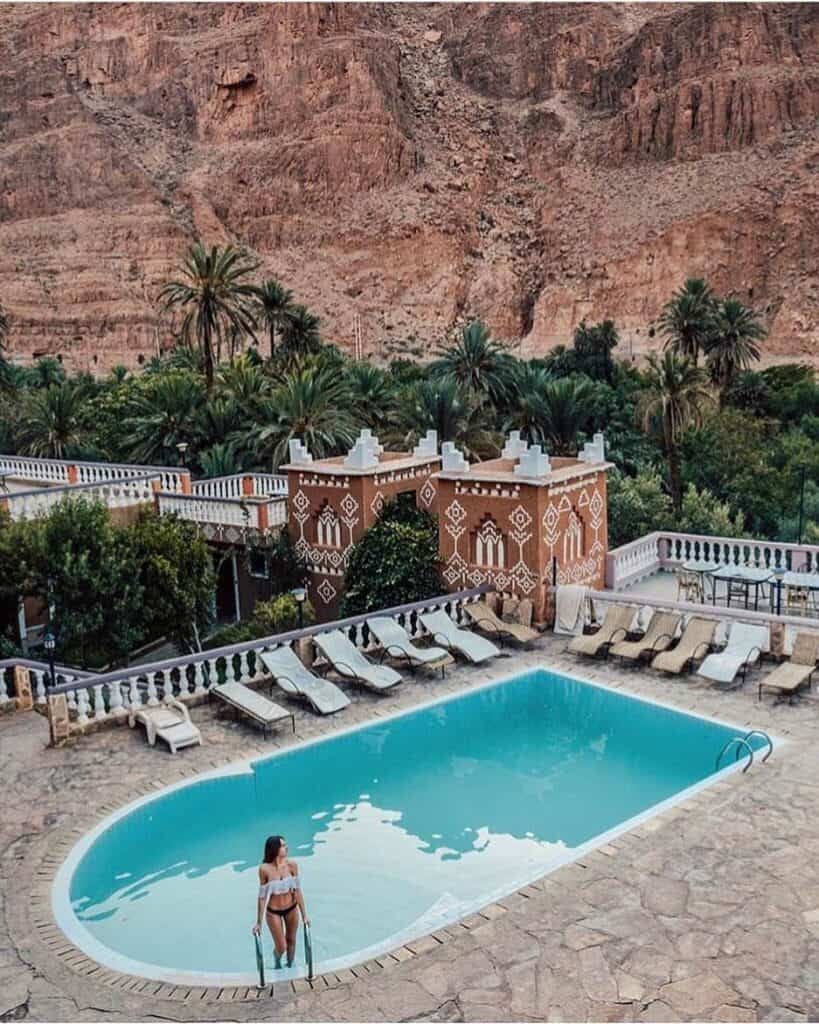 3 days from marrakech ,Get from the inn where you remain in Marrakesh or at the aeroplane terminal and begin the visit. Take off from Marrakesh by the Tizi N Tichka pass, where we will cross the High Map book mountains, making stops to appreciate the radiant perspectives and to rest.
We will proceed  our marrakech desert tours while in transit to Kasbah Ait Benhaddou where we'll eat, after lunch we'll visit the Kasbah of Ait Ben Haddou, we will proceed with our leave visit driving close to the town of Skoura, situated in the core of the valley of the palm trees, a broad and complex desert spring, whose lavish vegetation covers valuable mystery kasbahs.
From here we proceed to the Valley of the Roses towards the Dades Valley, where we will spend the night in an inn.
Day 2: Dades Valley – Todra Crevasses – Merzouga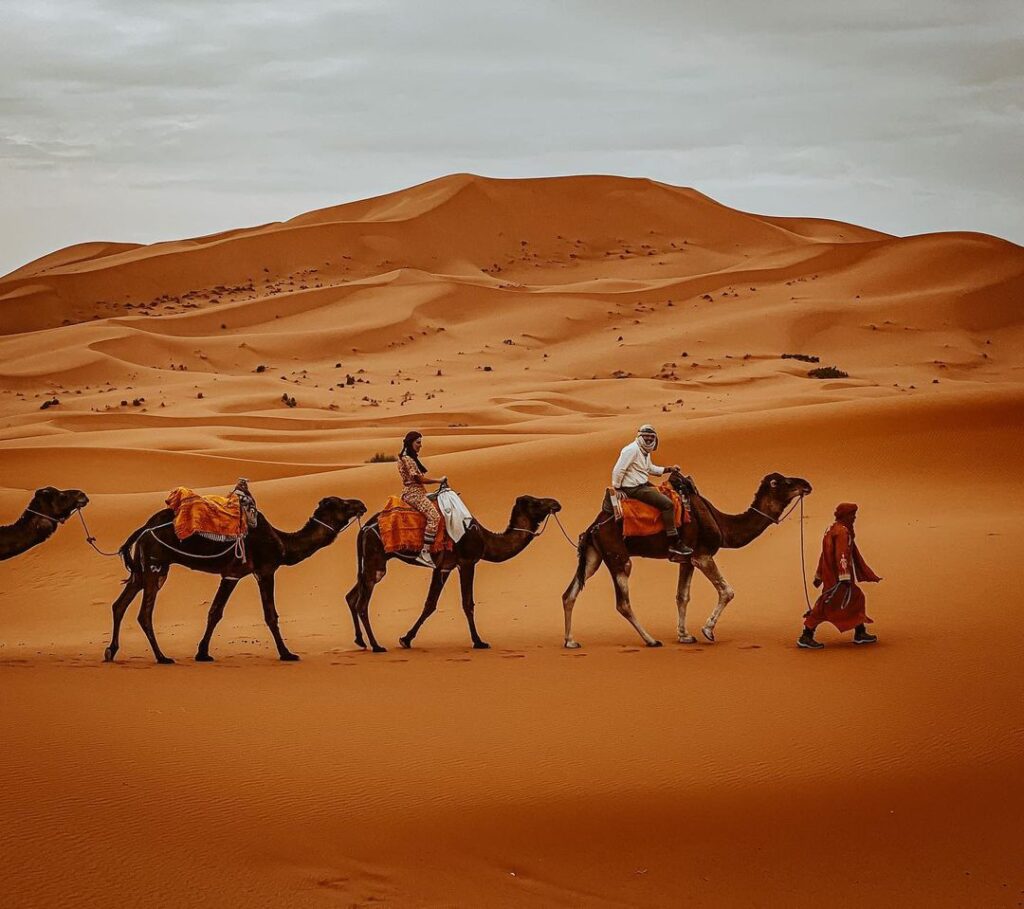 After breakfast, marrakech desert trips, we will proceed with the mountains of Boumalne, where a street stamped Kasbahs (Stronghold) and Ksour (posts or manors), whose scene is ocher, red and mauve, opens. Around us, we will discover rough levels where dromedaries touch.
After an adventure loaded with ksour, desert garden and palm trees we will achieve Tinghir (where the stupendous Todra gorges are) roosted at 1,350 m. Of height  and encompassed by a palm forest. We keep on Erfoud (fossil city) and we will touch base at Merzouga. 3 days from marrakech
In Merzouga, we'll ride the camels into the sand hills of Erg-Chebbi for around 1H/30min, while in transit to the camp we'll stop to see the dusk in the ridges, Night in the betray camp under the 1000 Stars.
Day 3: Merzouga – Ziz Valley – Cedar Forest – Fes
In the early morning, we will wake up to appreciate and respect the excellent dawn that the leave and take photographs of the dawn in the ridges, without a doubt truly outstanding and most delightful minutes in the betray of Merzouga. 3 days from marrakech
After an ordinary breakfast in our bivouac, we will return by camels to the lodging to clean up and after that we will take the street to Fes going by the delightful valley of Ziz, Errachidia, Midelt to the Cedar Forest where we will stop to visit the celebrated wild monkeys.
We proceed with our 3 days from marrakech trip through the Atlas Mountains  until touching base at Fes at night.
Information marrakech desert tours: Each of our trips can be adjusted individually after a previous arrangement. Book now