popular  3 days  marrakech desert tours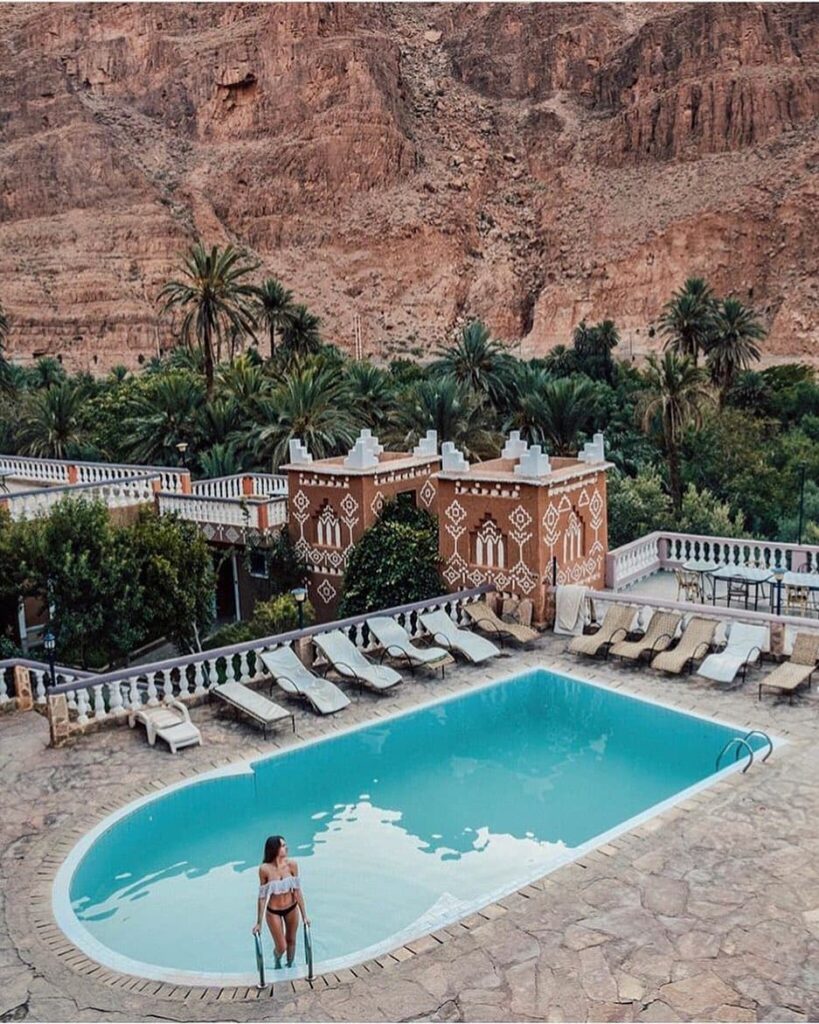 3 days marrakech desert tours is the best morocco desert tour from Marrakech to visit merzouga moroccan desert and back to Marrakech . Please bear in mind that this is a private morocco 3 day sahara desert tour from Marrakech. The best morocco desert tours ever, it can be finish in Fes as well.

3 DAYS marrakech desert toursFrom Marrakech to Marrakech
Enjoy this 3 day marrakech desert tours to Merzouga desert starting and ending in Marrakech, a 3 day sahara desert tours from Marrakech for travellers that only have a few day in Morocco who like to spend a unique experience with other people at sahara desert and with the best price.
The price of this 3 day morocco desert tours from marrakech / 2 nights marrakech desert tours depends on different factors such as accommodation, number of people joining that date, desert camp level, type of car, etc…
ITINERARY OF 3 DAYS marrakech desert tours in morocco
DAY
1
Marrakech – High Atlas Mountain – Ait Ben Haddou – Ouarzazate – Dads Gorge.
At the first day of 3 days trip from marrakech, we meet at 08:00 am from your accommodation or at any point of your choice, starting our 3 day and 2 nights sahara desert tour from Marrakech to rg Chebi, Marzouga, crossing the Tizi N Tichka pass of the High Atlas Mountain(2260m) enjoying the twisty mountainous road and the spectacular traditional villages to reach the Unseco world heritage site called "Ait Ben Haddou", the fortified ksar with its beautiful Kasbahs.
Ait Benhaddou has served as a natural scenery for many movie producers such as Lawrence of Arabia and Gladiator, the visit of the castle includes a walk with a local guide to discover the vivid palace and climb to the top of the hill through the alleys, which is like rambling through the middle ages for an amazing view on the fertile Ounila river valley, surrounded by desertic landscape, and with the snow capped mounrtains as a background, the view from the top seems to encompasse the whole world.
After Lunch we continue our 3 day sahara desert tour from marrakech to Dadeis Gorge via Ouarzazate and Skoura and along the valley of roses, stops along these beautiful sights, our sahara desert 3 day tour from marrakech includes a stop at Rock formations (Called the monkey fingers vally) and fortified old Kasbahs scenery along the Dads river with the sunset as a backdrop. After a stop at the dadis canyons for a drink or to admire the majestic scenery, we check in to our kasbah hotel, Dinner and overnight stay. The end of the first day private desert 3 day, desert tours from marrakech.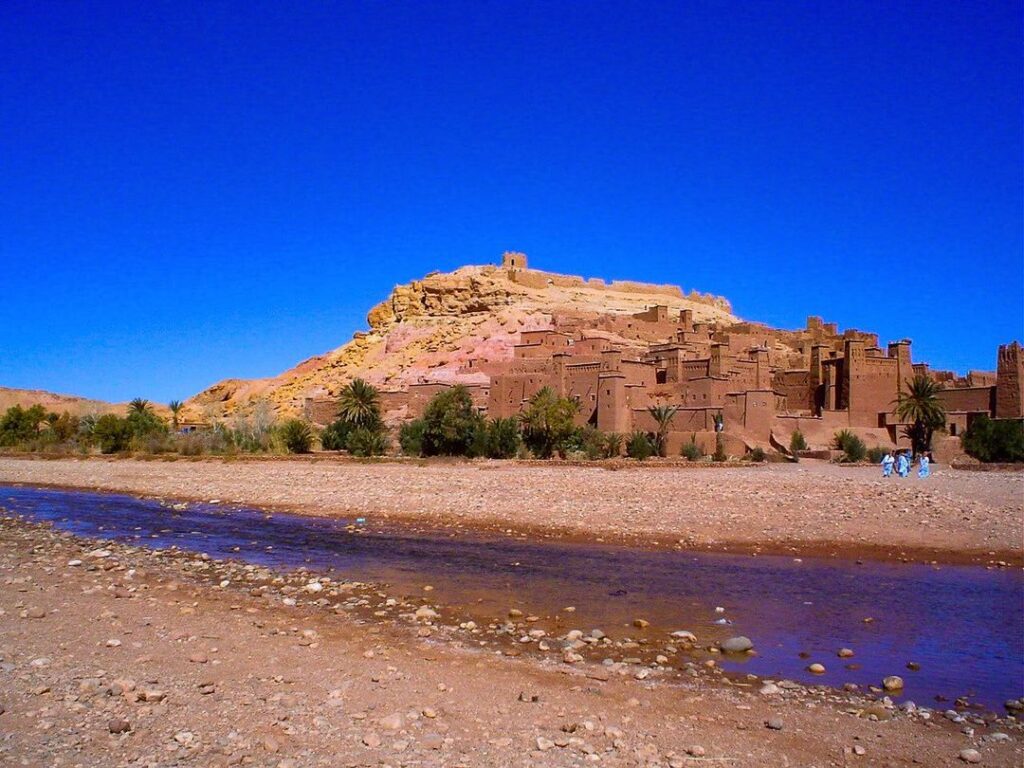 Day 2 of our 3 day tour to desert from Marrakech
DAY
2
Dades Gorge – Todra Gorge – Erfoud – Rissani – Merzouga – Erg Chebbi Dunes.
Wake up early in the morning to have a delicious breakfast at the Kasbah hotel, depart to Todra Gorges, a massive fault, rising to 300 m in a narrow valley thickstudded with palmeries and Berber Villages.
A walk through the gorges to admire the beauty of the place, lunch at the spot.
Travel further into the desert to the tiny village of Merzouga where you have a camel trek tour into the beautiful Erg Cheb Duns, an hour camel tour via the golden sand dun of Marzouga followed with some stops along to watch the sunset over the dune, head down to the camp in the sahara desert of erg Chebi.
We are going to spend the evening in a bivouac (desert camp), enjoy a Moroccan dinner and after a bonfire listen to local band music and dance under the stars.
Overnight in a luxury private tent with private bath and private shower. The end of second dey marrakech desert 3 day trip . Morocco sahara desert tours
Day three of our 3 days tour to desert from Marrakech
DAY

3
Merzouga – Alnif – Tazarine – Agdez – High Atlas Mountains – Marrakech.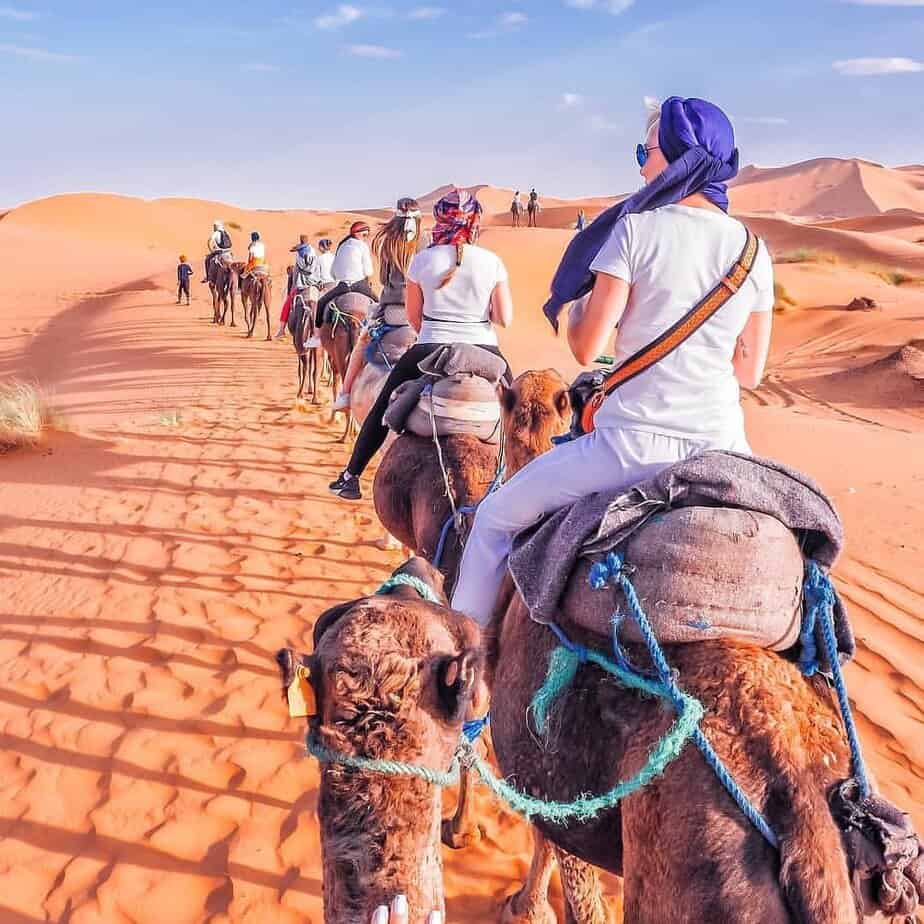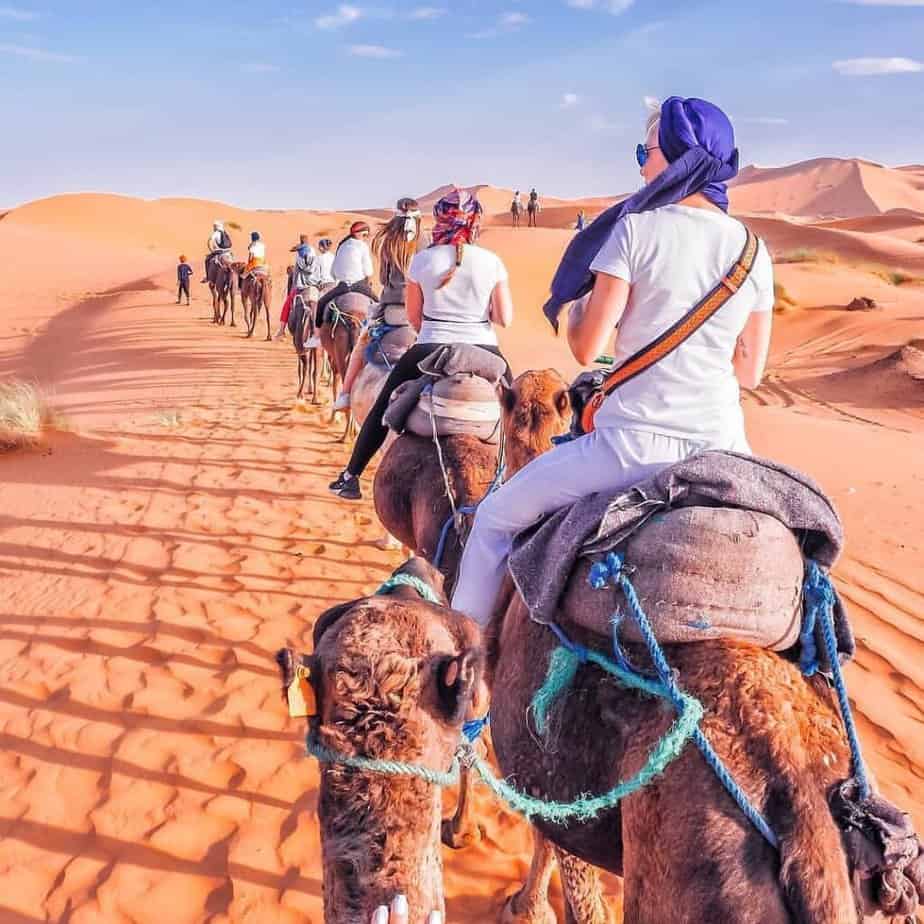 Early morning wake up to watch the spectacle of the sunrise, when the colour of the dunes and the play of shadows are an awesome sight, traditional breakfast at the camp in erg chebi, camel ride back to Mrzouga.
Depart to Marrakech via the city of Rissani, Alnif, crossing the nice rocky mountain via Tizi ntafilalet to Ouarzazate, lunch at the spot, then into the high Atls mountain thru the spectacular Tizi Ntichka pass, drop off at your accommodation in Marrakech, end of our 3 days tour from Marrakech to the dunes of Erg Chebi and Mrzouga village. Last day desert tours from marrakech.
marrakech desert tours
Why our 3 days marrakech desert trips – tour from Marrakech is different from others company ? desert tour from marrakech
– We provide a luxury confortable ride AC 4×4, for a small group of 6 people, and not in crammed minibuses with sometimes no AC in the car.
– We offer an english speaking driver with the ability to answer all your queries and questions.
We are highl ranked on tripadvisor and our guides and drivers are the best ever, they respect all your choice in explore the places you want
–
Including 3 days marrakech desert tours

–privat car with fuel, driver and guide
Pick up from and back to marrakesh
Camel Riding, camel per person
– Privat Luxury Tent over – night stay in Erg Chebi dune with privat bath and shower.
– English speaking Moroccan Driver
– Your dinners and Breakfasts for two nights
– Hotel/Riad overnight stay at Dads Gorges
For more information please contact us