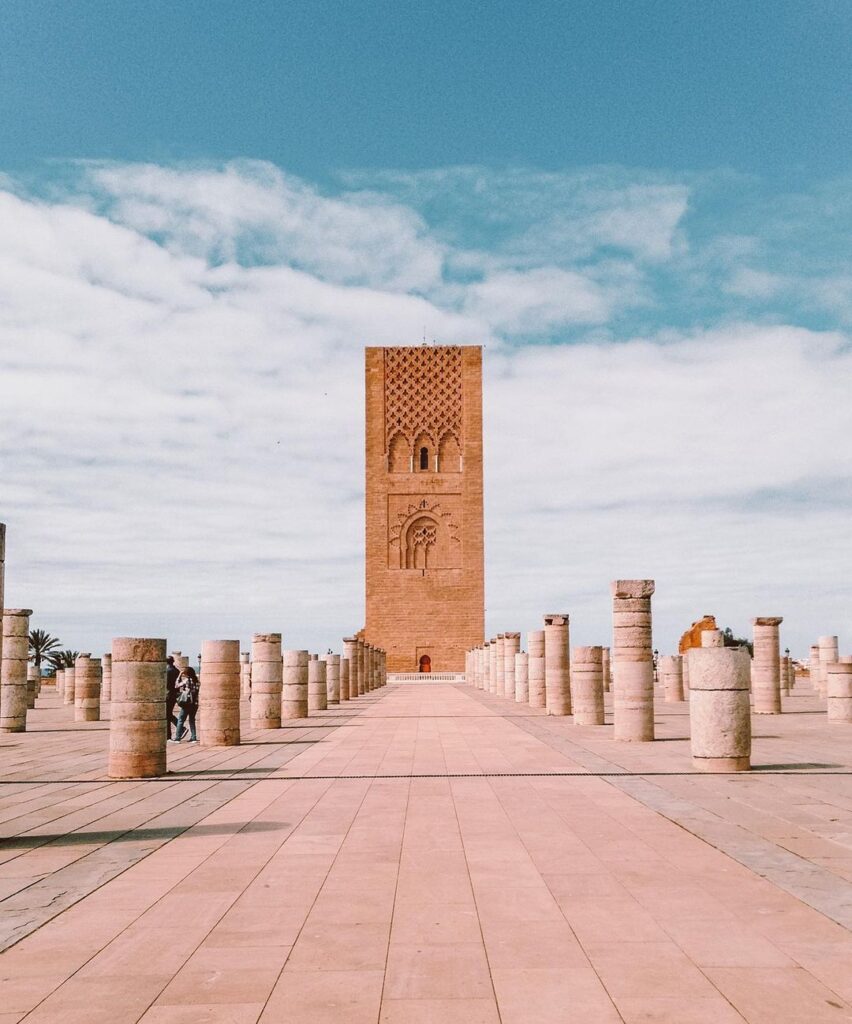 This  8 days tour from casablanca to marrakech is 8 days private tour package from casablanca, which means only you will be in this tour with your guide and driver. You are not going to share it with any one. This  tour from casablanca  will take you also to merzouga desert, where you will have great time at merzouga  desert camp listening to nomad music. 8 days  tour package from casablanca to marrakech via merzouga is one of the best  tour  what allow you to visit most of morocco in 8 days. 
We will pick up you from the airport or hotel to visit Hassan's II mosque then departure towards Rabat. Visit its monuments,the Oudaias kasbah, the Mausoleum of Mohammed V, and Hassan Tower.  Overnight in Rabat.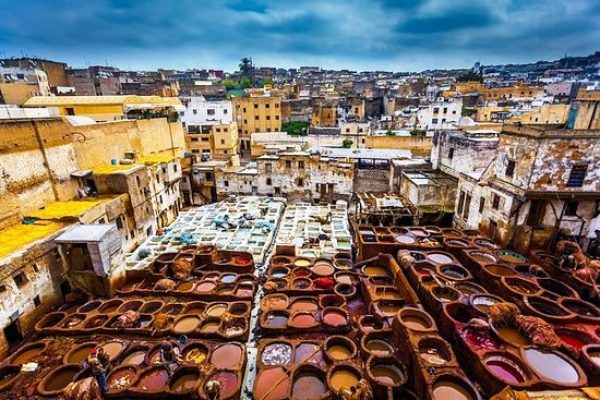 Day 2: Rabat – Meknés – Fez
Departure to fes via Meknés where will stop for a visit of El Hdim square, Bab El Mansour, the massive gate which is in the entrance of the old medina ,before we drive to the best roman ruins of  Volubilis,and then to Fez. Overnight at hotel/riad.
8 days tour from Casablanca
Day 3: Fez guided tour
Today you will have guided tour to discover the medina and the famous Souks of Fes and its narrow cobbled streets are filled with ancient mosques and towering green-glazed minarets as well as the unique Andalusian architecture in every corner of the old city and its monuments, We will ensure that you visit all sites with cultural and historical interest including the famous Al Qaraouine University.The tour will includes olso a visit to the tanneries and the ceramic cooperative to see traditional moroccan crafts.Overnight at hotel/riad.
Day 4: Fes-Ifrane-Azrou-Ziz Valley -Merzouga
We will pick you up from your hotel or Riad then drive south to Azrou via Ifrane (switzerland of morocco) and then to the Middle Atlas mountains stopping by cedar forest You will be able to take some fascinating photos with the Barbarian Apes we will continue the way through the Atlas Mountains enjoying the landscapes of Midelt, After lunch we'll continue our journey through the Ziz Valley to Erfoud, Rissani and Merzouga.on our arrival there will be welcomed by a cup of tea .over night at the Hotel/Riad.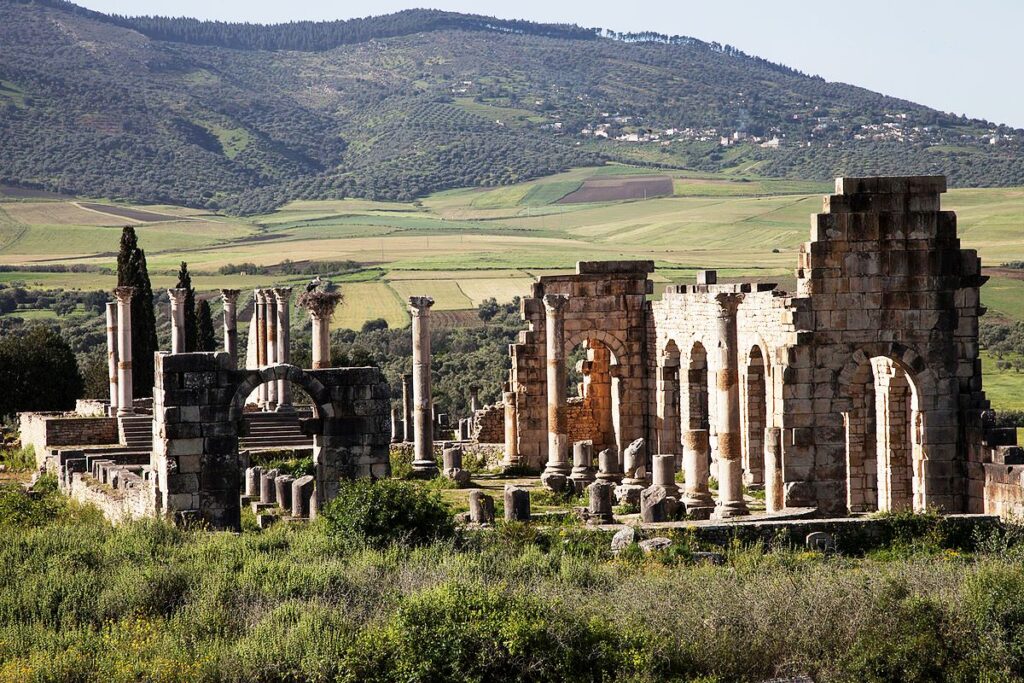 Day 5: Merzouga area and the Camel trek
After breakfast we'll start exploring the area, we will begin by visiting the village of black people originaly from Mali to enjoy their music and the way they live.after that we will drive to Miffis Mines to explore how they work over there before getting behind the Dunes in a full desert with charming views where we will sit for a cup of tea with the berber bedouins Before returning back to the hotel,after a cup of tea your local guides will teach you how to mount and dismount and other handy camel-related safety tips then you begin exploring the mysterious sand-sea of the Erg-Chebbi.over night in a berber tent. 8 days tour from casablanca
Day 6: Merzouga-Todra Gorges – Dades Valley
You will make up early in the morning to watch the best sunrise of your life and casting different shadows and colours over the the sea of sand dunes, the highest in Morocco, before returning to our desert hotel,after breakfast,We will continue to Tinghir and the stunning Todra Gorge the highest, narrowest gorges in Morocco. the gorge is great spot for hiking and relaxing on the edge of the river or sampling some local Berber delicacies. After lunch in the heart of the gorge we'll drive through the Dades Valley where we will end our day spending the night in a nice hotel located on the top of the mountain .
Day 7: Dades Gorge – Skoura – Ouarzazate
After breakfast in the hotel we'll drive through the Dades Valley towards Kalaa M'gouna and The route through Dades Valley is the way of the thousand kasbahs providing numerous and charming views. then We'll drive through Kalaat Mgouna, "the city of roses",which is known for the production of the rose water Continuing into Skoura and and its palm groves before getting to Ouarzazate "the Hollywood of Africa" attracted many world class movies producers.we will visit Atlas Film corporation studios before reaching our hotel.over night in Hote/riad.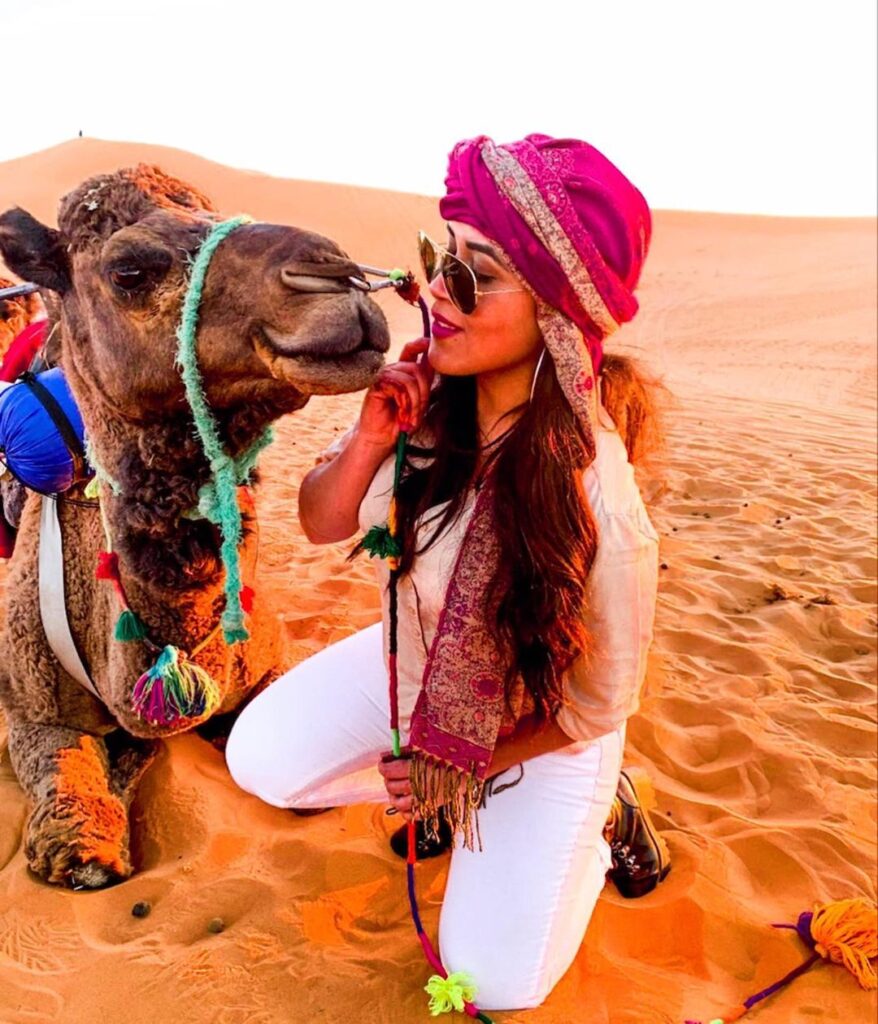 Day 8 : Ouarzazate-Ait Ben Haddou Kasbah – Marrakech
After breakfast in your hotel, we will drive to Marrakech, our journey will includes the visite of Ait Ben Haddou Kasbah,The largest one in Morocco and( UNESCO World Heritage Sites since 1987)before driving through the majestic Tizi n'tichka Pass (2260m) over the High Atlas Mountains to Marrakech. Overnight at hotel /riad.  
What is included in the cost?
The fee includes the following for the whole tour : 
Tourning in a modern, air-conditioned vehicle.An English-speaking driver/guide.Accommodation.Official guide's fee in the imperial cities – Marrakech and Fez.The camel trek and the overnight and Dinner at the desert camp.During the tour you will need to pay for Lunches. Drinks and Tips.If the itineraries  8 days tour package from casablanca to marrakech that we offer do not match what you're looking for, send us a message describing what you are looking for and we will prepare the trip to your needs and requirements.
Questions 
what can you do in morocco in 7 days ?
During your stay in morocco for 7 , 8 or 10 days  there are  a lot of things you can do like visiting Hassan Mosque in Casablanca, Rabat city which the capital of morocco, Fes, Sahara desert ,Marrakech, Essoura (beach city).
is casablanca worth visiting?
The important things that you may visit in Casablanca is Hasan mosque, Coneesh  and Hobus market.
how many days do you need in morocco?
If you want to discover all morocco, you will need between 8 to 15 days. 
how many days do you need in casablanca?
One day is enough to visit Casablanca.
For more information, please contact us