8 Days From Marrakesh to Marrakesh
8 Days private tour of morocco From Marrakesh to Marrakesh
Introduction: private tour of morocco
During our private tour of morocco, we will engage in an hike on the atlas on the Atlas Mountains and then relax on the beach in Essaouria and Agadir. We will enjoy the scent of spices and the task and smell the lovely traditional dishes of Morocco. We will be on for 8 days private tour of morocco and we will meet great and lovely people.
Day 01 : Marrakesh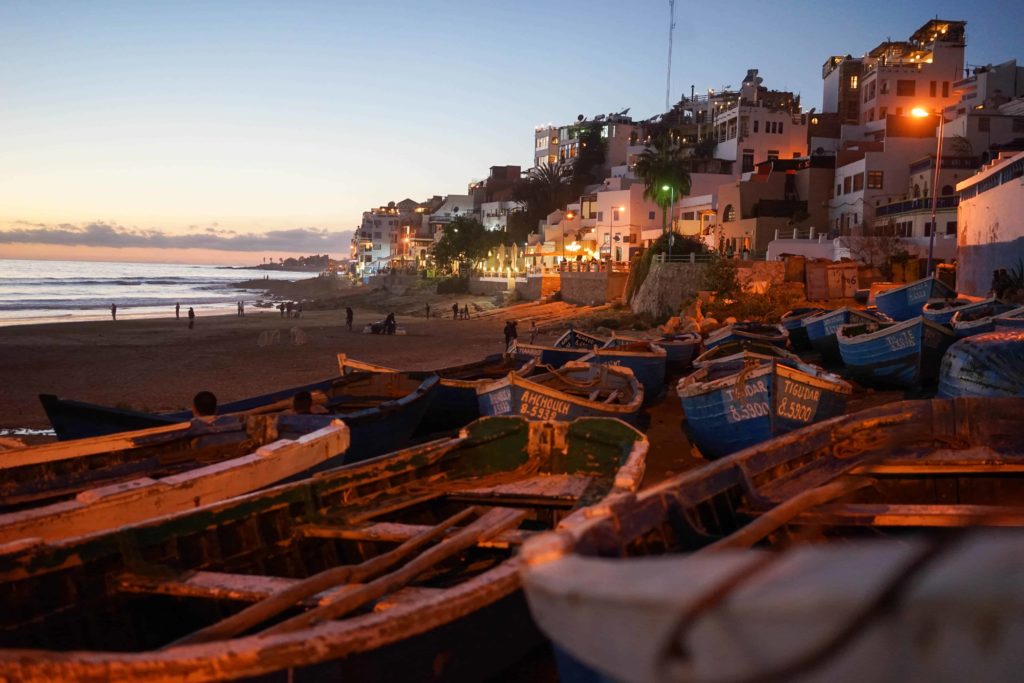 We will reach in Marrakech's International Airport we will be met by our tour guide, who will welcome us. We will then be taken to our accommodation which will be at La Sultan Marrakech. We will stay there for three night. It is comfortable and is located near to the Old City of Medina. This hotel is all inclusive and has a lovely restaurant to dine in, grat tie to go the spa there, and have a lovely time. This will be a great way to start our tour.
Our tour will start from Marrakech Menara Airport, then to Avenue Gnassa (Ménara) and then Marrakesh. We will then head to Marrakech – Tensift – Al Haouz 40 which will then take us to Morocco and then to Marrakesh. We will then journey to Marrakech – Tensift – Al Haouz and then to Morocco
Day 02: Marrakesh
We will have a half-day tour of Marrakesh with an expereince local tour guide. We will get toured around the Souks so we do not run in difficulties. This will be an adeventerous event. Each area of this path has many traders and skill-full workers, such as carpeters, spices, the dyers quaters, and we will take our own baskets orbags to put the purchased item.
Day 03: Taroudant
We will have breakfast at the hotel then we will leave for Marrakesh then to the Taroudant. This city has a great walls that is of a golden ochre rectangular shape and towers. These walls are well maintained and kept by the Moroccans. They are also designed with great architectural skills to show the majesticscene of the town. We will also see olives and oranges from the walls. The history of this city started in 1510 when Saadian Mohammed Al Quaim became the leader of the Taroudant city. He was the one who got to refurbrish the city, which was especially great in cotton, gold, and sugar. The seeds of the ruinns of the Toroundant was taken in resolute for Sultan Ishmel's chief rival. we will have dinner served to is at the hotel, and we will stay there for the night.
Day 04: Agadir In and around Agadir
We will have breakfast at the hotel then we will drive to Agadir. We will stop to see the picture of the goats climbing the Argan tree. There are major differences when it comeon to Agadir and other towns in Morocco. It had a massive earthquake in 1961 which killed about 15000 persons and the showcase of the town are different and the design is also different. It has low houses that are close to hotels and with the hotel in the midst of the beaches. Some people may not like Agadir while other may like the city. Every year Agadir makes changes toits surroundings and add more elememts to it, even before their way of house designing came into effect. It may not seem beautiful or oriented or spectacular but the beaches compliment the city so we can enjoy ourselves. The beaches of the Atlantic are clean and nice and teh breeze makes t even better to go there and enjoy the day.
Day 05: Agadir
We will have breakfast at our hotel then we will head on tour with our tour guide who will drive us around for the day. We can also choose to stay at the resort and enjoy the all inclusive services. We will stay at this resort for the night.
Day: 06 Essaouira
We will eat breakfast at our resort then we visit Essaouria in the afternoon. We will see the love province and enjoy its ambiance and the work of the furnitures that the skilled men havemade and also see the woods that are used, especially the furnitures made with mother pearls. We will get to see the Scalla, and the old cannon that we established in Seville in the 18th century with the most well designed items with the crown of the King of Spain Philipe V and Charles 111. We will then visit a residential areas in Essaouria and then we can go to the port which is very close to this area. We will return to our resort to have dinner.
Day 07 : Marrakesh
After breakfast we will stay at the resort and relax then in the afternoon we will had to Marrakech and then to the Labyrinthine Souks. We will find the things that we wuld like to get in this city. We can spices for food, traditional slippers, jalabas, or even traditional lamps. We can bargain for better prices when we get there while have fun at the sametime. We can thenhead over to a cafe to get a cup of tea, such as mint tea. We can even journey to the Menara Gardens and visit the JardinMajorelle and then we head over to the Islamic Museum of Art, using a private taxi which will take us three hours.
Day 08 :Marrakesh
We can leave the resort at any time we choose and go on our own route. The end of our 8 days private tour of morocco.
INCLUDED:
• Accommodation (hotels or riads)
• Transportation during the whole trip • Ride in an agreeable 4×4 car
• English talking guide/driver
• Convenience in hotels/riads
• Suppers and breakfasts
• Camel ride in Merzouga forsake
• Dozing in Sahara camp – tent
• Drop off at your lodging toward the finish of the visit

EXCLUDED :
• Lunches and beverages
• Passage charges for historical centers, landmarks and attractions
ABOUT SAHA TOUR
Tours and excursions across Saha Tour with private guides and drivers.
Reservations available online. Tours available every day. Contact us for details.