Casablanca – Sahara (4 days)
4 days tour from Casablanca of travelling to most attractive places in Morocco. You will see much more! Visit Casablanca, Rabat, Fes, AïtBenhaddou castle, Dades Valley, and of course we can't miss the Sahara desert.

HIGHLIGHTS: 4 days tour from casablanca
• Marrakesh's heady sights and sounds will dazzle, frazzle and enchant. Marrakesh is one of the Moroccan treasures. Marrakesh has its own vibe you will fall in love with and it's generous for travellers.
• AïtBenhaddou is a famous castle (ksar in Arabic) along the former caravan route between the Sahara and Marrakesh. AïtBenhaddou has been a UNESCO World Heritage Site since 1987. Several films have been shot in AïtBenhaddou such as Kingdom of Heaven, (2005), Gladiator (2000), Alexander (2004) and many more.
• Dadès Gorges (Dadès Valley) is a wonderful series of rugged wadi gorges carved out by the Dadès River. Enjoy the best of a Moroccan nature with amazing views. The southernmost gorges are known for extensive production of roses, used in the production of rose water.
• Merzouga is known for its proximity to Erg Chebbi, a Saharan erg, and it is, for this reason, a part of the itineraries of many tourists visiting Morocco. You can visit Sahara desert, enjoy your memorable time there and stay overnight in a cosy desert camp.

NAVIGATION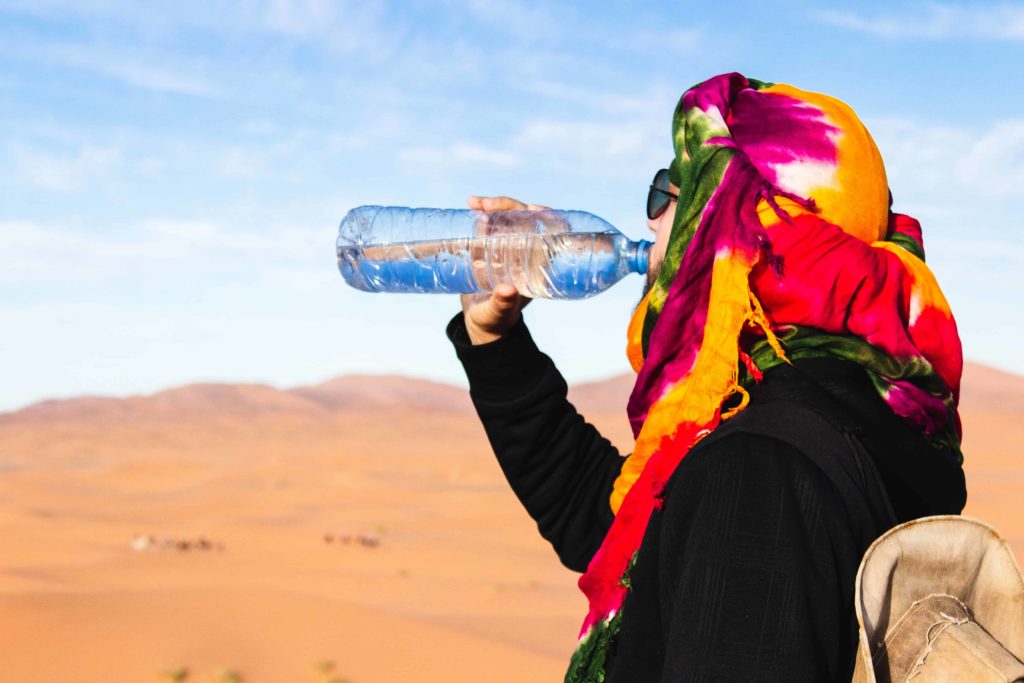 • Itinerary
• Gallery
• Deatils and pricing
• Order your trip!

Itinerary
Day 1: Casablanca – Rabat – Fes
Amid the visit we investigate Sahara leave in Merzouga with cordial and neighborhood experienced aides. We get you from inn and we investigate Casablanca fundamental sights. At that point we drive to Moroccan capital Rabat where we investigate "Royal King Palace". At that point we proceed with our Casablanca visit to Fes where we remain in nearby riad with supper.

Day 2: Fes
Trek-Morocco-Leave private city guide will get you from your lodging and we investigate Fes in guided visit. The outing in Fez incorporates visit of El Bali medina, a new part, Koranic school and tanneries in medina. Overnight remain in Fes in neighborhood riad with supper.

Day 3: Fes – Ifrane – Merzouga
Today we get from lodging in Fes and we investigate Ifrane in Center Chart book mountains, called a "Switzerland city". We visit cedar woodland close Azrou. We drive to Erfoud to visit fossil manufacturing plant. In Rissani we visit neighbourhood souk. In Merzouga, we plan for a camel ride to achieve leave camp. We spend a night in Sahara leave in camp with supper and watching dusk.

Day 4: Merzouga – Marrakesh
In the morning we appreciate Merzouga forsake dawn. At that point, we ride camels back to Merzouga and we get ready for a drive towards Marrakesh called "The Red City". We cross The Dades valley, Ouarzazate and we visit AïtBenhaddou – Unesco Kasbah. Our Casablanca leave visit completes in Marrakesh. Information: Each of our trips can be adjusted individually after a previous arrangement.

Additional information concerning 4 days tour from Casablanca.
• Takeoff point: From your hotel or an airport (can be changed after previous arrangement (can be changed after previous arrangement )
• Takeoff time: 9 AM (can be changed after previous arrangement (can be changed after previous arrangement )
• Return details: Back to the take-off destination (can be changed after previous arrangement )
Pricing
Prices depend on many factors such as number of travelers and duration of your stay

INCLUDED: 4 days tour from Casablanca.
• Accommodation (hotels or riads)
• Transportation during the whole trip
• Ride in an agreeable 4×4 car
• English talking guide/driver
• Convenience in hotels/riads
• Suppers and breakfasts
• Camel ride in Merzouga forsake
• Dozing in Sahara camp – tent
• Drop off at your lodging toward the finish of the visit
EXCLUDED: 4 days tour from Casablanca.
• Lunches and beverages
• Passage charges for historical centers, landmarks and attractions